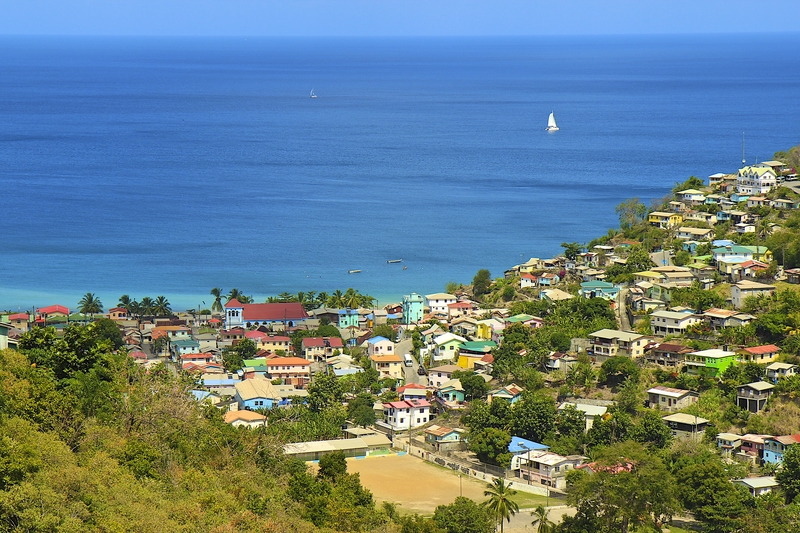 Charter a yacht to sail the Windward Islands
An Island hopping paradise full untamed rainforests, vibrant wildlife and volcano fringed black sand beaches. The Windward Islands in the South Eastern Caribbean offer the discerning yacht charterer plenty to explore by boat.
St Lucia is often referred to as the Jewel of the Caribbean, if you drop anchor here you will be treated to more sandy beaches and secluded bays than you will have time to discover – unless you are extremely fortunate that is! Sail or hike to the Southwest of the Island and discover the amazing Pitons, twin peaks and the highest point on the island where raging rivers cascade to the shore below.  Enjoy luxury resorts and colourful fishing villages.
If you are looking to escape for a truly exclusive experience venture to the private island paradise of Mustique. You might struggle to find many other humans but you can enjoy the Islands local residents the aptly named Birds of Paradise. For Adventure seekers, sail to Domica, an island 70% covered by rainforest and enjoy an exhilarating waterfall filled hike and unwind in volcanic thermal springs. Finish your sailing holiday itinerary with a trip to the spice island of Grenada and awaken your senses with local Nutmeg, Cocao, Cinnamon and Ginger filled local dishes.