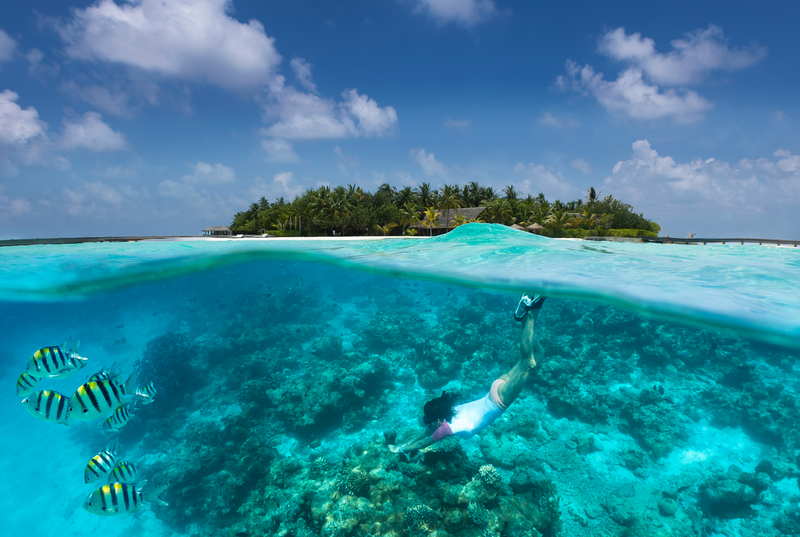 Indian Ocean and Southeast Asia
Chartering  a yacht in the Indian Ocean and Southeast Asia offers you the quintessential luxurious relaxation escape filled with warm blue seas and 5 star service.
For the crisp white powder beaches and a natural heaven on Earth then look no further than chartering a luxury yacht to explore the thousand tiny paradise islands of the Maldives. Grab your snorkel and explore caves full of tropical fish and huge submarine walls teeming with life. Take your SUP and paddle through warm waist deep shallows as you feel your sense of wellbeing seep back into your soul. Visit Hanushi and discover over a thousand species of fish swimming amongst the coral reef and over twenty species of Whales and Dolphins.
The Seychelles offer a similarly idyllic luxury retreat for a rejuvenated sense of well being. Connect with nature as you stroll along pearl white beaches lined by verdant jungle excellent for hiking. Delve beneath the waves and discover world class scuba diving teaming with underwater life and colour. An abundance of marine parks and natural reserves make a yacht charter in the Seychelles the perfect escape to reconnect with your family and own wellbeing. 
For greater diversity and a richness of life only discovered in SouthEast Asia you may wish to charter a yacht to explore Indonesia, where an abundant tapestry of heady aromas and teeming wildlife await. Visit Bali for 5 star spa resorts and A list beach parties, or venture to Lombok and the Gile Isles, Trewangan, Gili Meno, and Gili Air for a more relaxed pace. Here you will likely be greeted by a passing turtle as it pops up for air whilst you paddle board through crystal clear seas.
For the more adventurous, charter a yacht and seek out an abundance of world class surfing spots in Ulwatu or the Mantawi Islands, or simply cruise the Nusa Tenggara archipelago teeming with life. Whilst you are cruising keep your eyes peeled for Blue Whales, Sperm Whales, and of course make a trip to see the famous Komodo dragons.
Ask your chef to prepare aromatic local dishes that will assault your senses such as a Nasi Goreng, fragrant prawn Satay skewers cooked over coals, or a delicious Beef Rendang washed down with a refreshing cool local beer.